In any raw images, the background mostly looks dull and lifeless. Sometimes, too much attractive background takes all the attention away from the subject and other objects in the picture. In some cases, the background doesn't match the theme and the focused subject.
So, it becomes crucial to remove the older background first to attach a new background. In addition, for commercial or advertisement usage, you shouldn't use product images with raw backgrounds. That's why background removal is essential, and CEI's best photo background editor is ready to provide that service.
What is Background Removal?
Background removal is the process of isolating the subject from the other part of any photo. Then, wiping off the rest of the parts except the subject to make the background blank. Because of doing so, the background of that subject in the image becomes transparent.
The whole process of getting rid of any image background is known as background removal. In this process, the professional editors erase the unwanted items from the image and provide a cleaner look. Showcasing any product image in front of a white background catches the customer's and viewer's attention quickly.
To put any product or subject in front of a white background, you must first eliminate the background. Completing this task will provide a clean and simple look to the image subject. This background removal process will also emphasize the subject or the product of the photo.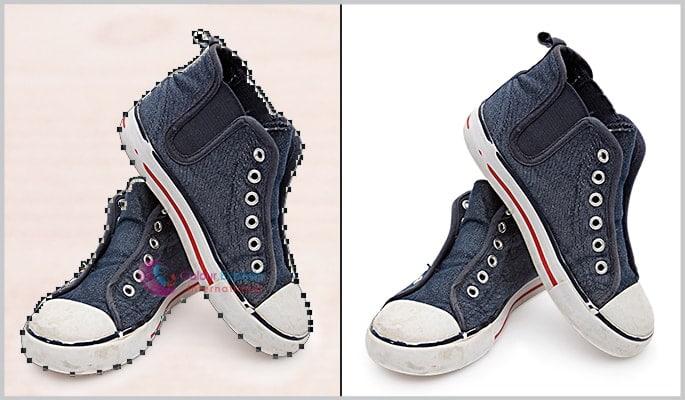 How CEI's Best Photo Background Editor Removes Background
Background removing tasks are gaining more popularity because of the online business expanding. There are a lot of brands from various sectors of business that have their online section. It is better to use white-backgrounded product images for online advertisement. Removing their old background is the first task to complete.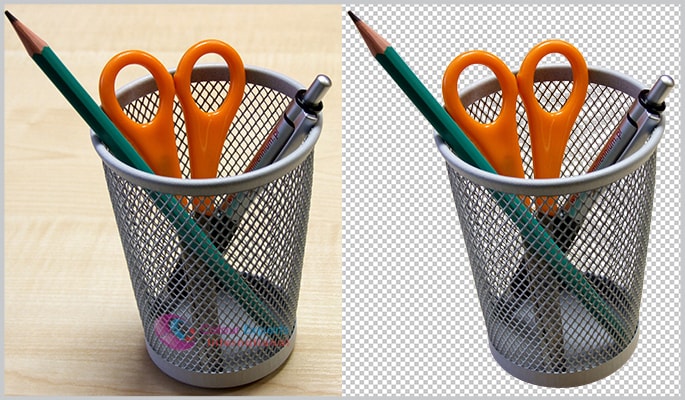 To make this background-removing task hassle-free for you, CEI's best photo background editors are always ready. CEI comes with a highly professional editing team to get the job done for you. CEI's editors mainly use Photoshop for the background removing the task from any product image.
They use "Pen Tool" to create a selection line all around the image's subject to isolate it. Then CEI's editing team wipes off the rest of the parts from the photo. Our editors also use the "Magic Wand Tool" and "Quick Selection Tool."
Why is CEI's Photo Background Editor the Best?
You will find many editing platforms for your image background removing service. But there is not a chance to compare their service with the best photo background editors from CEI. With showing full respect to the other editors, none can remove background more precisely and correctly than CEI's best editors.
The best thing about CEI's photo background editors is they show true professionalism to complete any project. Our editing team has some exciting young talents and some true veterans in this photo editing sector. Because of the nice mix-up of creativity and experience, stability is always there while completing any task.
CEI's photo background editing team has completed every project with the highest success rate. In addition, our clients have provided positive feedback for every task and rated our editors with the highest ratings. All those qualities have made the CEI's photo background editor the best in this sector of background removal.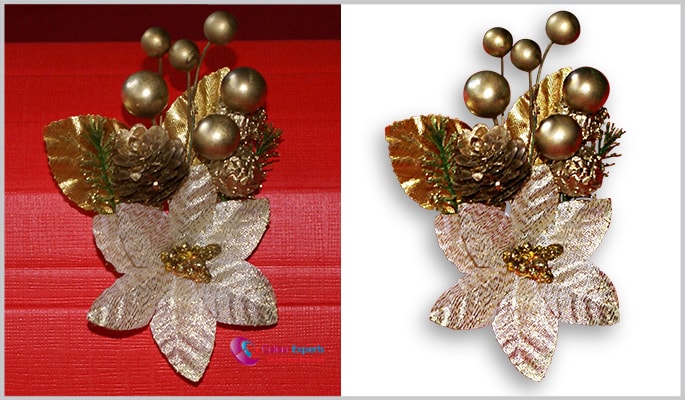 ---
What does CPC's Photo Background Editor do to improve photos?
Because of several years of intense training, CEI's photo background editors have become the "Pro" in this sector. They have mastered all the tools and methods of Photoshop. As a result, they effectively apply the necessary tools and techniques for detaching the background from the image.
Our editing team mainly uses the "Pen Tool" for isolating the subject in the image. This tool is applicable for photos with complex subjects and backgrounds. However, the editors prefer using the "Magic Wand Tool" and "Quick Selection Tool."
The "Clipping Path" and the "Image Masking" method are commonly used for removing the plain background. The editors use "Eraser Tool" and "Blur Tool." Let's talk in detail about what CEI's editing team does to remove image backgrounds successfully.
Background Removal Using Clipping Path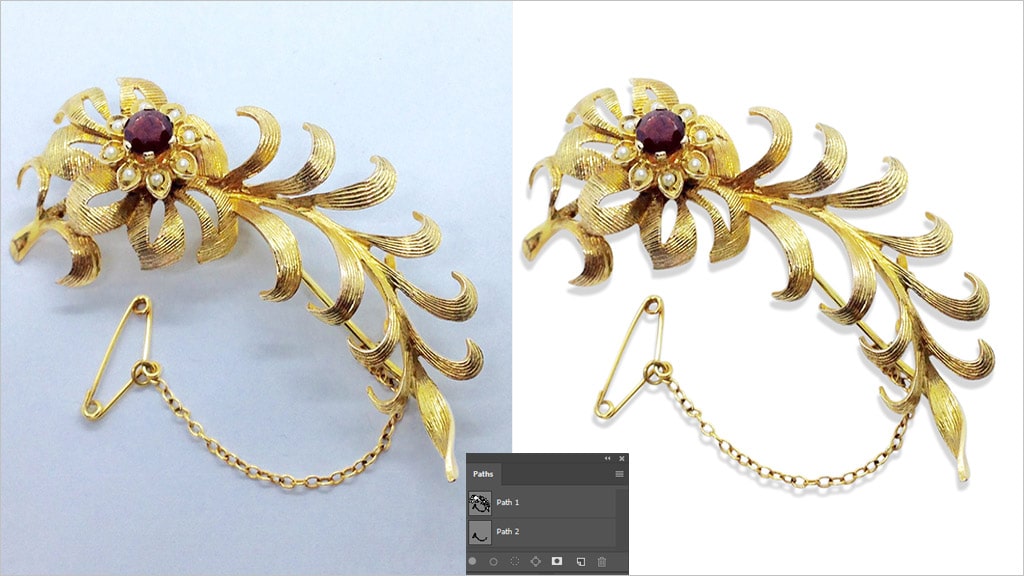 It is the mainly used method for background removal for any image with improper backgrounds. Our editors in CEI isolate the unwanted background with hand-drawn marking. Then, they carefully apply the "Pen Tool" to make a selection all around the subject and isolate it. Then they create a new layer of that newly isolated subject.
After doing so, removing or deactivating the old image layer will make the background blank or, rather, transparent. Proper implementation of those natural-looking marking lines will enhance the realistic look of the image. By doing this, our editors keep the greatest possible details in the subject with edge smoothing.
To capture the smallest of the details, our editors zoom and mark the subject for isolation. Because of that, you will showcase the product images with smooth edges and enough details. The resolution will remain higher, and the viewers can zoom in to have the best possible overview.
A good overview will help them to know in detail about that particular product in the image. It will instigate the customers to purchase products from your brand. If you use our clipping path service for your portrait, you will get more appreciation from the audience.
Advantages:
The best possible details in the image
Better overview of the image subject
Viewer's appreciation
Advanced Photoshop Background Removal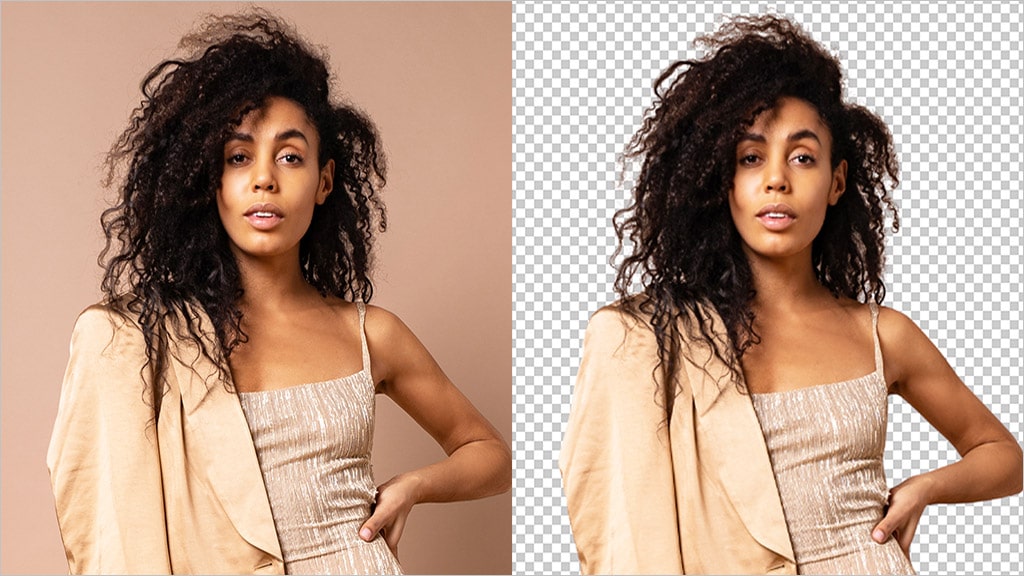 The image from which you want to remove the background can have a complex subject. Therefore, it will require some advanced photoshop background removal service with some extra tools. But, don't get tense as our best photo background editors are available to complete any complex project.
When the subject has fur, hair, or other small details, our editing team uses the "Magic Eraser Tool." Our skilled and experienced photo background editors also use the "Background Eraser Tool" and the "Color Separation Technique." This special editing skill comes in handy while removing the backgrounds from the jewelry images.
Whether a product image or your portrait, our editing team will provide the best background removing service. As a photographer, taking our background removal service will help satisfy your clients and viewers. Additionally, we will prepare your product image for eCommerce showcasing if you are a business person by detaching the background.
By taking CEI's best photo background editor's service, you will get a perfectly removed subject background. Whether you are a business person, photographer, or commoner with a self-portrait, our background removal service is open for all.
Advantages:
Premium background removal service with advanced Photoshop tools and methods
Enhanced subject details
A better viewer and customer response
Remove the Subject from the Unwanted Background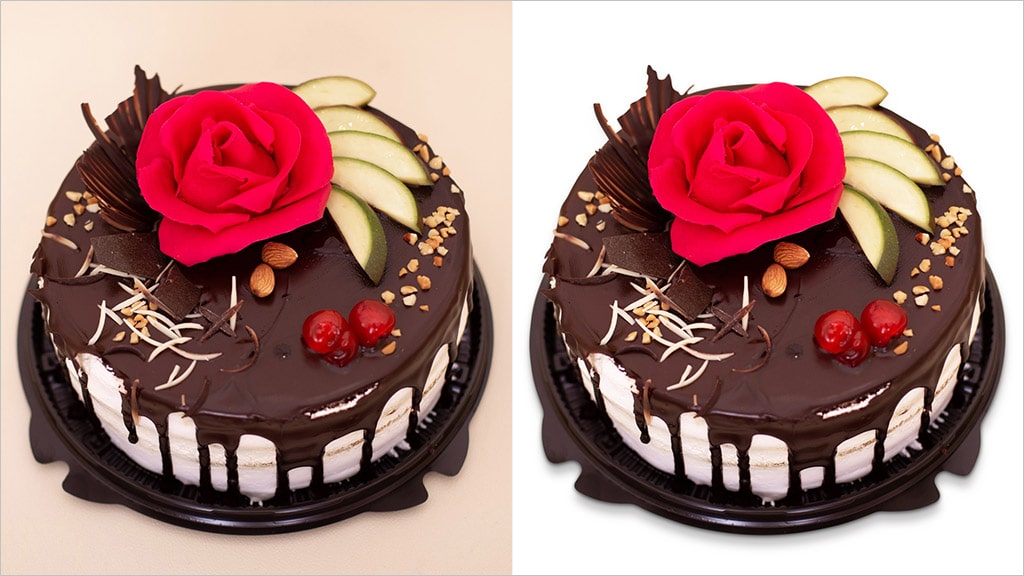 By using the "Pen Tool," of Adobe Photoshop the editing team isolates the subject of the image. Our photo background editors prepare the product images for online advertisements this way. First, our editors create a selection around the subject by using the "Pen Tool" to isolate it.
Then, they create a new layer of that selected area and delete or deactivate the old image layer. By doing so, the editing team also removes unwanted objects from the image. For example, it helps to retouch the pictures taken outdoors or in crowded places. After removing the original background, our editors will add desirable and catchy backgrounds.
When we attach a catchy background behind your portrait, people will like it on social media platforms. This will be helpful for the photographers as our editors will do the editing task for them as well. For the product images, our editors attach a white background. It will attract more viewers and customers to your eCommerce websites.
It will make your image look clean and fresh, no matter for which purpose you use that image. The unwanted objects, dull, and the lifeless background will be eliminated. Our editors from CEI will edit photo background, whichever you want.
Advantages:
Elimination of unwanted objects and dull and lifeless background
Clean and fresh image
The opportunity of choosing your desired background
Unwanted Shadow Removal from the Background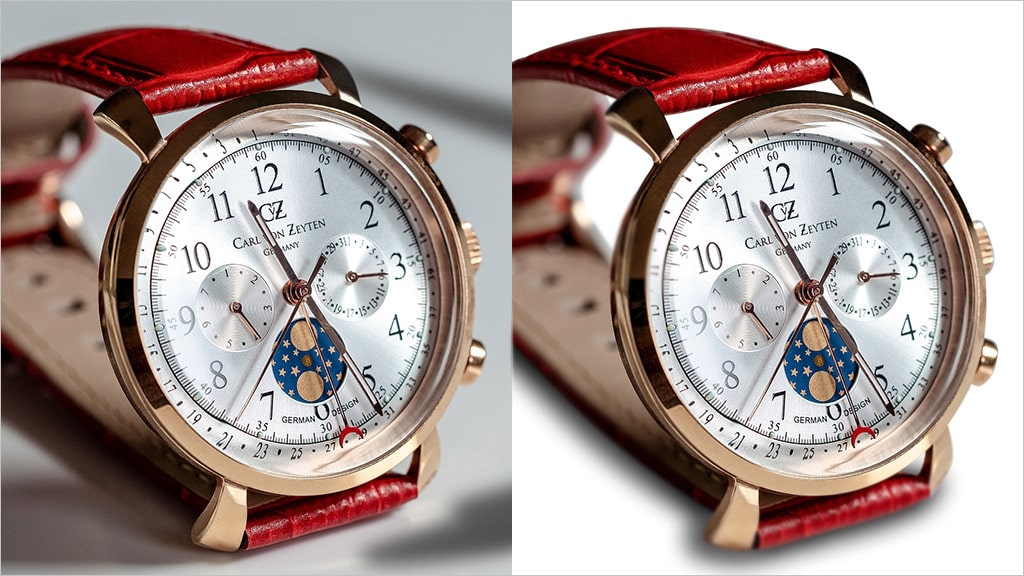 You can face the issue of having unwanted shadows on your portrait or the other images. For use at the social media platform or for your product advertisement, removing that shadow is essential. Our editors at CEI are capable of doing that service by eliminating the shadow from the background or the whole background.
To prevent that shadow from creating a distraction in your image, our editors will eliminate that shadow. Thus, they will prepare your portrait image suitable for use on social media platforms. If you are a business person of any product, the editing team will do the shadow eliminating task for you.
Showcasing the soft and white backgrounded product images with no unwanted shadow will attract more customers. It will boost your business on the products you sell. There won't be any disappointment related to any unwanted shadow on your image.
The professional editors will put all their creativity and experience together to make your image look perfect. In addition, our background removal service is available for you at an affordable rate. For both indoor and outdoor photography, getting rid of the unwanted shadows is a must.
Advantages:
Elimination of dull and distractive shadows
More attractive portraits and product images
Viewers and customers attention will enhance rapidly
Elimination of any Inadequate Subject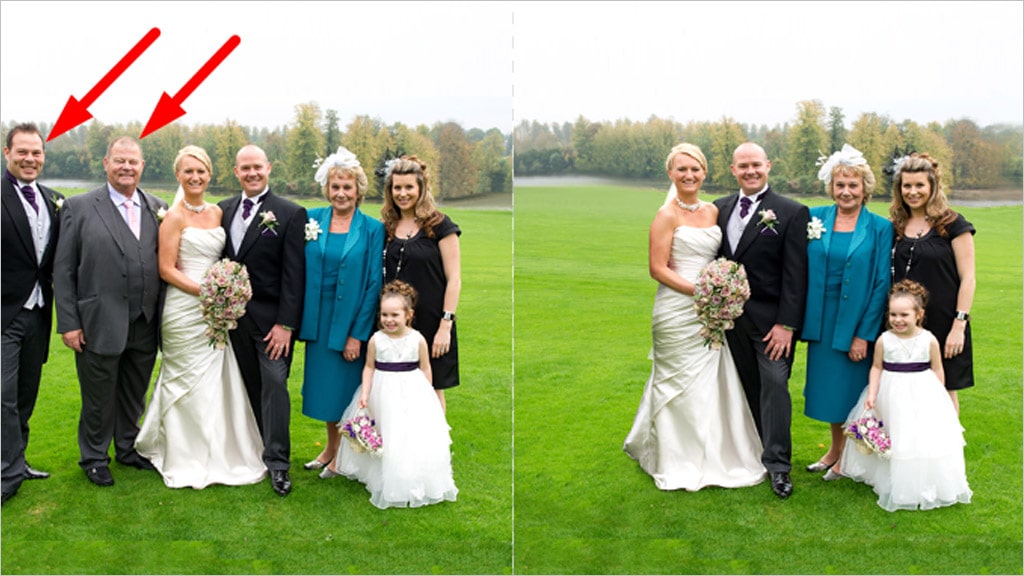 It is a matter of regret when you find a person or standing or sitting in the background of your portrait image. The disappointment even increases when you find out when the shoot is done, and there is no way of shooting the image later. Unfortunately, this problem can appear on your product images as well.
But not to worry at all, as our best photo background editing team provides the best background removing service. Our editing team can both eliminate the improper background or do some retouching there. For replacing the inadequate subject, our editors use the "Clone Stamp Tool."
Keeping the inadequate subject in the product background will kill the customer's impression of the product. To prevent this unwanted situation, you should take the background removal and enhancement service from CEI's editors. Our editing team puts all the pieces of the puzzle to re-synthesize the background of your image.
Then you can showcase that image with a retouched background on your eCommerce website. Seeing the product image in front of an adequate background will enhance the customer's impression. It will instigate them to purchase products from your brand. In addition, using your portraits on social media with adequate backgrounds will make your appearance more appealing.
Advantages:
Replacement of the older background with an adequate background
Getting rid of unwanted people and other subjects from the background
Enhancement in viewer's response
Benefits of Photo Background Removal
Detaching the background of any image opens up a bunch of opportunities before you. You can keep the image subject transparent and use them anywhere you want. If the image contains any product for advertisement purposes, you can add white background on that case. There will be the option of adding an attractive and catchier background as you desire.
But you shouldn't try to do those tasks on your own, and it can result in disaster. Instead, you should take a professional's service which will provide you with the best possible service. The benefits of photo background removal are:
Isolates the image subject, which shifts all the attention of the audience to that subject
Background removal provides a clean and fresh look to the subject
Prepares the product images for online showcasing by providing a uniform, consistent look
It opens up the opportunity to add a solid and white background for eCommerce advertisements
It provides enhanced details in the image subject along with keeping the image resolution high
Beneficial for attracting viewers, customers, and clients whether you are a commoner, a businessman, or a photographer
Who Require Photo Background Removal Service
The photo background removal service is mainly for the eCommerce business persons. However, photographers from different sections can also take background elimination services from CEI's best photo background editors.
Online Business Persons
For online advertisements, you will require images with white backgrounds. To do so, background removal is the first task to complete. CEI's best photo background editors will add a soft, solid, and white background behind your products. Then you can showcase those product images on your online selling platforms.
Taking the background removal service from CEI's editors will help you to boost your brand and business.
Professional Photographers
As a professional photographer, editing and retouching your captured images are a must. Background removal is one of those must require services. It is crucial to attract more viewers and satisfy your clients to get newer projects. Taking the background removal service from CEI's editors will save your time, and you can focus on your photography.
Social Media Celebrity
If you are a social media celebrity, you need to upload catchy images to get fan's attention. But dull and lifeless backgrounds of your portraits can make your appearance poor. That's why you will require the background removal service, and CEI's editors are ready to provide that.
After eliminating the background from your portrait, we will add a catchy background as you desire. Your appearance on social media will be more appealing by uploading those images edited by our photo background editors.
---
FAQs on Background Removal Services
What are the necessities of background removal from any image?
Background removal becomes a must when the raw background looks dull and lifeless. It opens up a window full of opportunities to keep the subject transparent and add soft and solid backgrounds. CEI's editors can provide an attractive look to that background-removed image by adding your desired new background.
Which tools and methods do CEI's editors use for eliminating backgrounds?
CEI's editing team uses a bunch of tools and methods for eliminating image backgrounds. The "Clipping Path" method and the "Pen Tool" are the most used ones by our editors. Along with that, our editors also use "Magic Eraser Tool," "Background Eraser Tool," and the "Color Separation Technique."
What about the details of the subject after removing the original background?
The editing team from CEI always focuses on keeping the best possible details in the image subject. Our best photo background editors subtly use the "Pen Tool" for isolating the subject and detaching the background. Therefore, you will find the smallest details in your image after taking the background removal service.
Final Thoughts on Background Removal Services
There is nothing wrong with getting disappointed with the improper, dull, and lifeless image backgrounds. It will kill the image impression, whether it is a product image or your self-portrait. However, that's when background removal becomes a necessity to add new and suitable background. To provide your desired background removal service, CEI offers the best photo background editor. Our editors are "Pro" in Photoshop editing and are highly skilled in completing your background removal project.