Edit background of a photo in Photoshop by the best photo background editor, Colour Experts International. We can remove the background of an image, make the background white or transparent. Moreover, we can retouch, blur, marge, or even replace the background with a new one. We use the pen tool Photoshop to create a hand-drawn clipping path for pixel-perfect selection.
Edit Background of photos has become an essential part of eCommerce and photographers. However, to get the best out of your photo, it needs expert hands. So there comes Colour Experts International, a professional background editor. We offer Background editing services to every client, including eCommerce business owners, professional photographers, models, and everyone else.
We have a professional team of editors and retouchers working day and night to serve every client's best quality of services. Here in Colour Experts International, we use the most advanced photo editing tools.
Though our pricing is reasonable, we never compromise with the quality. Besides background editing, we edit product photos, model photography, landscape, portraits, and other images. You can request a quote anytime and try out our services.
Why CEI is the Best Photo Background Editor?
Colour Experts International is mainly a quality Photoshop services provider. We, therefore, offer an online photo background editor that any person can use and change their image backgrounds to white. It's another online service we provide that gives our customers access to direct and enjoy editing. 
Our world-class background editor can also make the background transparent. With its help, people can edit the backgrounds and bring realism to the photographs. In addition, there is a toolbox to find all the necessary functions to edit the background.
The editing functions will be applied optimally on any multimedia file. For example, it will add white backgrounds and adjust brightness, contrast, saturation, etc., to make the pictures look more realistic.
A Guide to Edit Background of Photo in Photoshop
Often after clicking great photos, you may notice unwanted objects in the background. Then sometimes, you may feel the background doesn't go with the purpose of your image. Hence editing it would be a great idea. Besides, when buying online, most people prefer product photos with no background.
A background editing service allows you to remove the background or make the BG white or transparent. Besides, the service also enables you to add any background behind the product you want. The most common use of background editing service is in the eCommerce industry for product photography.
We, Colour Experts International, offer professional background editing services. Edit background of the photo isn't an easy task. It involves using expert hands and advanced software. We have both of them. Therefore, if you try our services, you'll never be disappointed.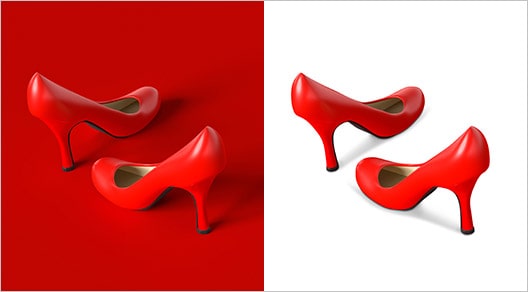 Different Ways to Edit Background in Photoshop
Background editing service is not limited to only removing background from different photos. It is much more than that. As a business owner or a photographer, you may have different requirements for the background. Some want to marge or blur the background, while some want to make the background transparent, white, or change it.
Our top-class HD photo background editor team has expertise in every possible type of service. At present, it is one of the most demanding photo editing services in the world. And CEI promises its clients to offer the best quality.
We, Colour Experts International, a reliable background editing platform, offer the following background Editing services: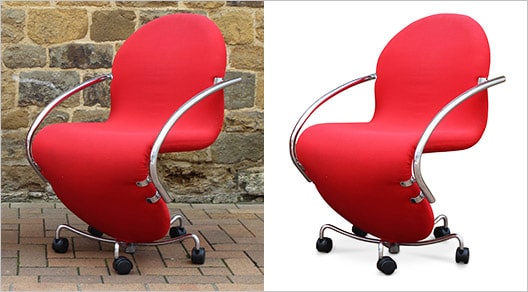 White backgrounds are most popular in product photography. When a customer visit your online store, they look for products. They want to see a good quality photo of the products to get a better idea about it. If there's something in the background, it might distract the customers.
On the other hand, white backgrounds make products pop out. That's why popular eCommerce stores like amazon use a white background for their product photos. Our background editor can turn any background into white or any other color as per your requirements.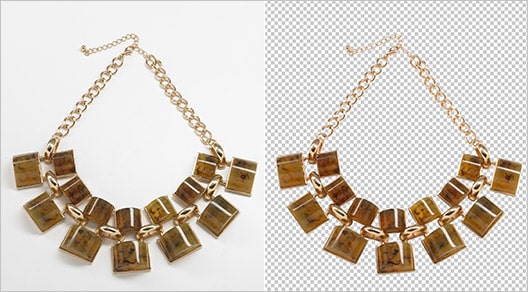 CEI, the background editor, is an expert in making the background transparent. Transparent background gives you the freedom to use the subject image anywhere. Thus, most online image buyers want to buy transparent background images.
If you own a website and want to place logos or images in different places, you want to have a transparent background. It makes your site look more professional. But, if you use a white background for your logo or images, it will cover excess area when you place it onto a photo. Besides, it will make you look like a newbie. So, use the Transparent Background making service.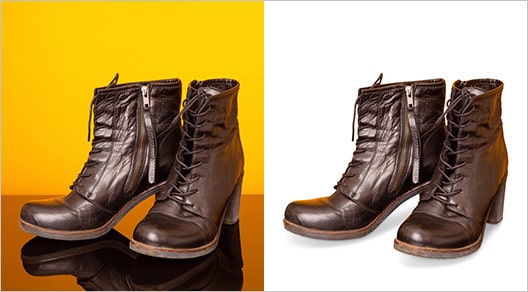 Every professional photographer knows the importance of background replacement. You take a great photo, but maybe the environment isn't right. Maybe the subject of your photo will look better on a different background.
That's when our background replacement service comes from CEI. Our background editor can manipulate the background in any way you like. Be it product, commercial, landscape, or model photography. Our professional editorial team is always ready to serve you.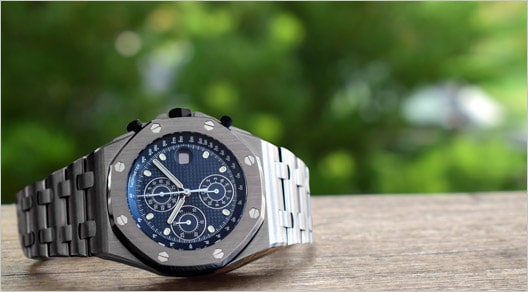 If you're taking photos of models, you most likely want to blur out the background. It helps the viewer not to get distracted. Besides, it makes pictures look more beautiful. Though high-end cameras offer this by default, they may not be perfect all the time.
With our professional photo background blurring service, you can adjust the amount of blur in the background. Just tell us what you want, and our professional background editor team will do that for you.
Merge images with background is one of the most creative and interesting background editing services. After taking excellent shots, you might want to add some artistic touches while making it look natural.
We merge different backgrounds and create a wonderful composition. It makes every photo more compelling. However, it's a job that requires highly experienced hands. And our BG editor team has such experience.
Background Retouching
You click on some fantastic photos. Then you notice that the dust, scratch, exposure, shadows, or contrast in the background make your image look dull. This happens a lot to photographers. And the good thing is this can be solved with Background Retouching photoshop.
Our expert editor team can correct everything wrong with the background using "Clone Stamp Tool" or "Spot Halling Tool" in Photoshop. Then, we'll remove the shadows, correct the exposure & contrast, and do everything that needs to be done to give the picture its best look.
When to Edit Background?
To get the best out of the background of your photo, you should know when to edit the background. If you have a better idea of this, you'll not be confused anymore about whether to edit the background or not. Besides, it will also help you to know the importance of such services.
The following are some of the situations you should use background edit services:
For Uploading Product Photo Online Store
Popular e-commerce companies like Amazon, eBay, and others always prefer product photos with white backgrounds. Hence, if you're using product photos, then it's better that you edit the background first.
It makes the product more appealing to customers. Usually, captured product photos aren't attractive. So, for uploading product photos online, we recommend you use background editing services.
The Background is Distracting
Often after clicking photos, you'll notice that the background is distracting. It spoils the original purpose of the photo. Unfortunately, the only way to make the image right is to either change background or manipulate it.
Our expert editor team is very capable of doing such things. Hence, you can say, if the background seems distracting, it's best to see the best background editor.
Grab Attention to a Specific Subject
Some photos focus on specific subjects. But the background may not allow you to do that. In these situations, it's better to either manipulate the background or completely remove it.
However, if done with immature hands, it will look unrealistic. But an expert background editor can make it look real. Besides, he will know what to do to make the subject attention-grabbing.
Eliminate Unwanted Objects
Noticing unwanted background objects is quite common in photography. So naturally, it must annoy you as a photographer. But these objects are inevitable.
The good thing is, it's possible to vanish any objects from the background, and nobody will know. That, of course, will require you a professional background editor like CEI.
Modify the Background
The lighting can not always be in favor of the photographer. It can cause background burning, dull exposure, unrealistic colors, and a lot more.
To fix these things, you need to modify the background to make it more attractive while keeping it look realistic. But, again, background editing companies are perfect for such jobs.
In such situations, we recommend you to go to a professional background editor. In addition, you can try our FREE TRIAL to check the quality of our services.
When Not to Edit Background
Sometimes you may think you need background edit services. But it may not always be the case. Often you can proceed with the photo you have in your hand. Though Colour Experts International is a background editing service provider, it doesn't want you to waste your money on unnecessary editing.
Hence, the following are some situations when your photo might not need background edit services:
Some situations when your photo might not need background edit services:
Everything in the background looks exactly the way you want. Nothing is distracting in the background, nor does it look ugly. So, there's no need to remove such a background.
When the photo subject is perfectly popping out and successfully attracts the viewer, you can use it without further editing.
In these situations, we recommend you not to go to any background editors. Still, if you're confused about your photos, you can consult us.
Who Should Choose Our Services?
We offer our service to everyone who requires background editing services. You can be anyone, either a photographer or a business owner. As the world moves forward, more and more people require such services. So, to be specific, we recommend the following personnel to use our services:
E-commerce Business Owner
If you have read everything above, we don't need to remind you of the importance of background removal services in the eCommerce industry.
After removing the background from product photos, it will generate more sales, which means more profit.
So, whether you're a small online business retailer or own an eCommerce firm, you would want to use our background edit services.
Professional Photographer
A professional photographer always needs to edit his photos. But a good photographer doesn't always mean a great editor.
Besides, as a pro photographer, you may not have enough time to edit the background of your photos as you shoot numerous photos every day.
Print Media Business Owner
If you own a print media business, you'll regularly need to edit loads of images. This isn't a one-man's job. Instead, you will need a group of experts who can modify the background of your photo within a very short time.
CEI offers its services 24 hours a day and is capable of delivering orders with minimal time. So, if you require such service as a print media business owner, you can try our services.
Own a Photography Website
You also can be someone who owns a photography website. These types of websites always require high-quality photos. The images need to be attractive and eye-pleasing because if you fail to deliver good quality images, visitors will lose trust in your website. So, you can try us and get the best quality images for your photography website.
Anyone Wants to Edit Background from His Photos
Besides the personnel above, anyone who wishes to edit the background of their photos can try our services. We've explained the types of services we provide to our clients. If anyone feels like he needs one of the services, request a quote and try our professional background edit services.
Why Choose Our Background Editing Services
After you have got the idea about our background edit services, you might want to know why you should trust us. Well, Colour Experts International offers the best background edit services in the industry. Besides, it has a lot of reasons to be your photo background editing partner. You should choose our services because:
Tops Reasons to Choose Our Services:
Our professional editor team has years of experience in Photoshop editing services.
We use the latest and most updated software to edit your photos.
We always look forward to satisfying our customers by providing the service they want.
Our pricing is budget-friendly, but we don't compromise the quality of our work.
The 24/7 Customer support team is always ready for your help. Contact us for your query anytime and receive it within 05 minutes.
In short, Colour Experts International is dedicated to providing the best background removal services.
Try to Edit Background in Colour Experts International
Colour Experts International has the most professional team ready to provide you with different background editing services. So, you can contact us anytime to edit the background of your photos in the best way possible. Let us know your requirements for background edit, and we will handle the rest. If you're still not convinced, you can try our FREE TRIAL as free background remover online to check the quality of our work. We can assure you, once you choose us, you'll never want to go anywhere else.