Photoshop masking service is mainly a task of eliminating backgrounds from complicated Images. Therefore, the technique requires professional-level skills and advanced photo background editing systems.
So, if you need to expel any picture backgrounds with an image masking service near me, we recommend an experienced and professional service provider. Colour Experts BD is undoubtedly one of the most trusted and best photo masking service providers near you and online.
Our highly skilled image retouchers are working relentlessly with perfection over editing photos. Colour Experts BD has been offering quality image masking services to clients for years. With their years of experience, our editors have obtained deep knowledge on image masking and developed more skills. As a result, we are always ready to take orders.
To know in detail about image masking services we provide, please read out the whole article.
What is Photoshop Masking?
Photoshop masking is an advanced-level Photoshop technique. It's used vitally for removing complicated image backgrounds. By saying complicated background, we are indicating backgrounds that have focused on subjects with convoluted edges. These subjects can be any of the following transparent dresses, hairs, furs, etc.
Since it's difficult to differentiate edges from the background, Photoshop image masking needs more attention and care than other editing techniques. Hence, if you want to ensure that your photos get the right image masking service, choosing Colour Experts BD is one of the best options available.
The Necessity for Photoshop Masking
Photoshop masking drastically changes the state of any picture. A normal or boring picture can have a prettier look and become attractive to the eyes. However, the importance of masking in photo editing is way too much because it's the only advanced way of removing things and undoing the removal.
For example, you have taken a picture of a model, but her hair looks fuzzy in the picture. With the help of Photoshop masking, you can remove the background and still have the hair look clear and sharp. Likewise, if you want to separate an object with complex edges, Photoshop masking is the only right solution. The great thing about using the masking is there's no risk of destruction.
More complicated images include spirals, spines, and objects with convoluted edges; even the object requires a few adjustments like brightness and exposure. All these are done with perfection in Photoshop masking. Also, removing the backgrounds of photos that add transparent things is only possible through image masking.
More of the necessary uses of masking are given below.
Add masks on layers and create image composites.
Cut out objects from one image for use in various documents.
Limits edits to certain parts of layers.
Adds different colors like white, gray, or black to the layer mask for advertisement.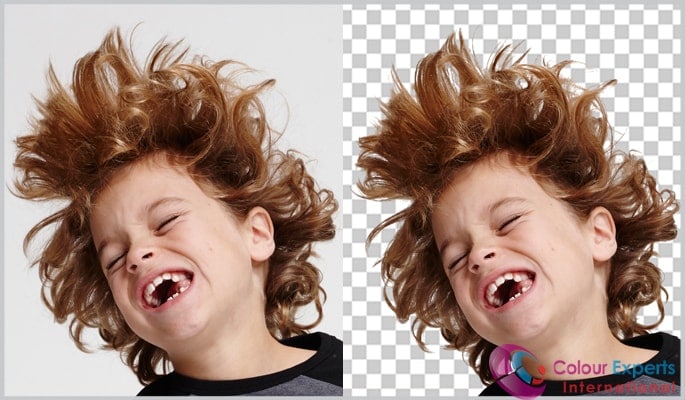 The Significance of Photoshop Masking in Growing E-commerce
The growth of e-commerce depends a lot on the visual presentation of items. The more attractive a product looks, the more attention it draws. Especially when the object seems crystal clear, it catches the buyer's eyes. For this reason, online sellers always upload their product pictures that have clarities. With the help of image masking, critical pictures are cut out, and their appearances are adjusted.
Even if you are a photographer, you will need the service of Photoshop masking. Since removing backgrounds and making the edges of the complex pictures (hair, fur, glasses, water, and so on) even more focused and clean is a professional editing job. So, give us the chance to help you with it. We can very skillfully remove the backgrounds you don't want in your clicked pictures.
Keep your customers happy and help raise your photography opportunities more by providing them pixel-accurate photos.
Check out more facts on how masking is clearing paths for e-commerce to rise.
Sharpen the edges and give it a pixel-perfect view.
Helps to create composite photos.
Removes any unwanted object and gift you the perfect picture you need for the advertisement.
Cuts out your preferred object and uses it wherever you want for business purposes.
How Many Kinds of Masking in Photoshop?
Photoshop allows five masking methods: Hair & Fur Masking, Layer Masking, Color masking, Alpha Channel Masking, and Edge Refine Masking. We will explain each of them below. Read it whole to more understand the significance of masking.
Layer Masking
Expert image editors use Photoshop pen tools for layer masking. It's a manual procedure. The layer masking technique is applied for isolating objects with edges that are solid but complicated. They may add messy wires, thin spines, and more. This edit needs maximum attention to bring out the perfect output.
This is one of the used masking edits. This technique increases the editing flexibility even more. Layer masking is a must option to go through if you want to make object cutouts, image composites and limit your edits.
Hair & Fur Masking
Hairs and furs are hard enough to mark since these are similar. It gets even more critical when the image background matches the hair color of the model. But thanks to hair and fur, masking helps refine and smoothen the fur or hair edges in complex situations.
Although to produce better-sharped edges, photo retouchers a bit adjust the brightness and color. Our experienced image editors can very well do the hair and fur masking for you. They always do each job with all their responsibilities.
Alpha Channel Masking
Some pictures require separation from the background in the meantime exposure adjustment. In such a situation, we suggest the masking called "alpha channel." The isolation can also be perfected by making adjustments in brightness.
It's a bit challenging task for beginner-level editors. Therefore, the best is to assign professional retouchers for alpha channel masking. Our team of acknowledged retouchers has been successfully doing alpha channel masking for years and claiming praises from the clients. As a result, we can provide you with the world's best alpha channel masking edits guaranteed.
Edge Refine Masking
Edge refine so crucially for bringing the sound clarity to photos. If the edges are not correctly refined, the whole picture seems to have a poor quality image. As a result, people lose interest in your products.
Get this; refining edges is not always easy; it can sometimes become challenging, especially when the edges are smooth and soft. Therefore, it's not wise to depend on amateur editors because they will vanish some parts of the edges.
But you will be glad to know that in Colour Experts BD, our editors use advanced tools for edge refining and separate objects.
Transparent Masking
This making is needed when you need edits on Images containing transparent objects like glasses, thin clothes, spectacles, water, etc. These are seen through things and need professional hands to handle the work since the technique is similar to translucent masking.
But there is a slight difference: we apply transparent masking only if the opacity is under 10 percent. This includes a great effort and time to fulfill the masking you desire but not for our expert retouchers because they have been doing various masking for over the years.
Color Masking
Color masking lets the retouchers escape hollo lines. Instead, the image editors transform the matter into different color forms. Then, they isolate the object from its background. It brings on edges that look pixel-perfect and professional. Next, we make color and contrast adjustments if necessary for a better view.
Why Choosing Colour Experts?
Since Colour Experts have started their Photoshop services journey, customers have always loved us and prioritized us over other Photoshop services providers. It's because we are providing the best services for Photoshop you can find at budget-friendly price rates. Plus, we offer all the necessary services for Photoshop.
While other service providers have limited options on servicing, we are offering you 13 vital Photoshop services that can give you the exact edit you demand. About our retouchers, they have been working in this profession for over the years and are experienced. Furthermore, Colour Experts image editors never make mistakes because they have become pros by working on numerical projects.
If you choose us, we can guarantee you the final output right when you expect it. This is because we value your trust; hence, keeping in mind all your preferences, we deliver your masterpieces.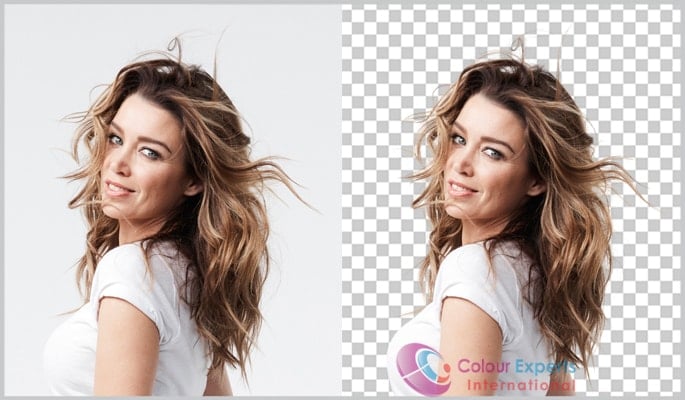 How Great is The Service Provided ByColour Experts?
Colour Experts BD has a rating of 4.8 stars out of 5 for its overall service and performance. The rating alone proves how responsible the whole team of Colour Experts is. Our motto is to satisfy each customer who comes to take our Photoshop services, whether the project we are given is small or large.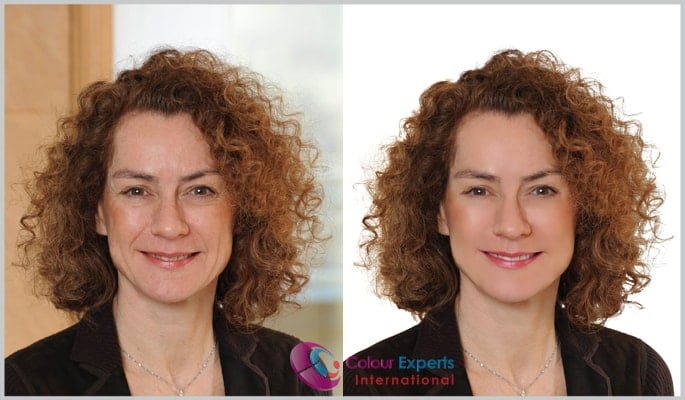 Each customer is prioritized, so we make sure you get your edited pictures delivered on time. Our professional retouchers take time to edit while keeping each detail you tell us to take care of carefully. Our masking service is one of the most popular services to existing customers because we create standard quality images in Adobe Photoshop.
They use those final goods for business advertisements and make huge interest in consumers' minds for their products. We have a gallery where you can now check how good quality work we provide.
Conclusion
Choosing the wrong company for Photoshop services can lead your pictures to get ruined and become useless. Therefore, you must be careful with your decision of who you want to take service from. Check the rating and the samples of works to compare and understand which company is the best.
If you compare that way, we are sure you will not resist taking our Photoshop masking services. Because when you understand that all we care for is your satisfaction, we will surely be trusted by you.