Pen Tool Photoshop is essential for creating clipping paths and background removal for any images. At Colour Experts International, we offer the best pixel-perfect clipping path by pen tool Photoshop on the internet, guaranteed. Our Photoshop Services services are so exceptional in image management. We provide the absolute best inaccurate, affordable services. Our expert staff will give you the results you need.
Why Is Pen Tool Photoshop So Essential?
It's possible to make selections in a number of ways in Photoshop. Options like the lasso tool and marquee selector can be used to select shapes, or you can use properties like color and alpha channels to make a selection based on the existing properties of an image. You can even modify these selections and save them for later. For brief editing when the accuracy of your selection isn't too important, these options are fine.
The Pen Tool Photoshop is especially important when perfect accuracy and ease of modification come into play. Unlike other selections, you can change around the clipping paths you make with the pen tool with a couple of clicks. This lets you refine your selection over time and even make drastic changes to its general shape incredibly easily.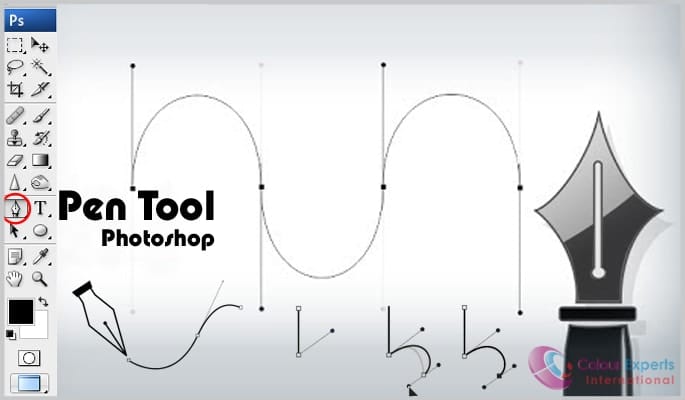 Clipping Paths The Pixel Perfect Selections
Clipping Paths with the Pen Tool Photoshop is also perfectly accurate. While you can't generate a perfect path automatically, with a bit of practice, it's very fast to sketch the edges of a shape with the tool and wind up with a pixel-perfect selection for your image. Color range and the magnetic lasso tend to get things a bit wrong, even today. Your selections with the pen tool will be accurate and perfect, down to the very highest level of zoom.
Paths that you make with this tool can be saved for later use and modification. Because the individual points are saved, this can save you a ton of time, even when compared to saving a selection as an alpha channel.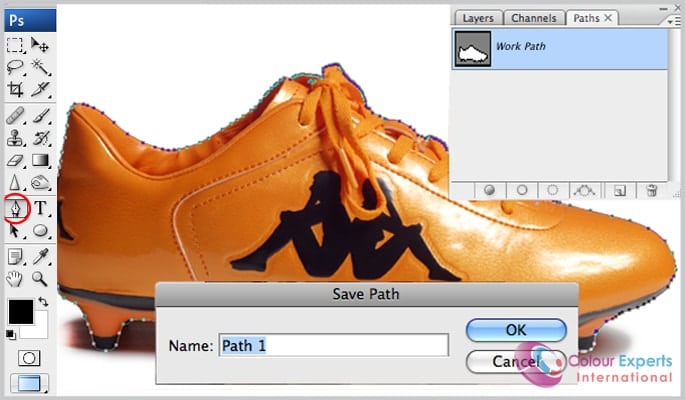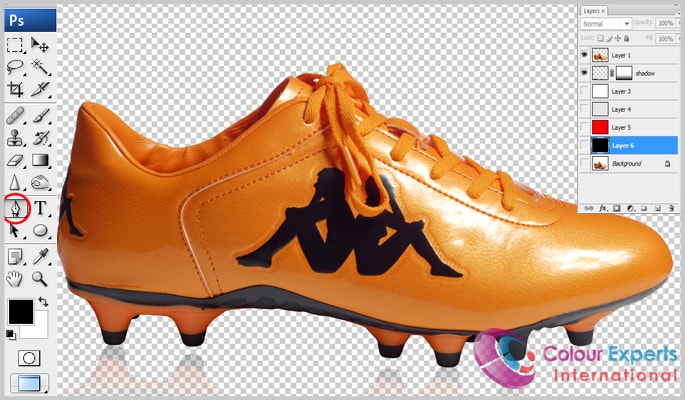 What's So Cool About Selections Anyway in Photoshop Services?
Selections are the most powerful tool in our photo editing arsenal. By isolating part of an image, we can edit that part individually. We can remove it from its background, move it to another canvas, alter its shape and edit it without affecting the rest of the image, adjust the lighting for it specifically, and do dozens of other tasks that wouldn't be possible without first selecting that part of your image. A precise selection is a basis for many of our Photoshop services, and using Photoshop CC 2021 offers is the best way to make that selection in many cases.
The pen tool needs to be supplemented with other methods for dealing with semi-transparent parts of your image and may not be optimal from a time perspective when dealing with exceptionally complicated shapes. Our staff is happy to help determine which of our services can best be used to isolate various parts of your image.
Outsource You're Any Image Manipulation Services to Us
Outsource you're any image manipulation services like color correction, touch-up photos, neck joinery ghost mannequin, or eCommerce webshop image editing. Actually, it is a very easy option for you to get deep etching or Photoshop mirror effects services.
The pen tool is a bit tricky to use — it can take some practice before you can lay down pixel-perfect paths in a jiffy. That's why we have experts standing by to do it for you! Rather than making your selections yourself, hand them off to our experts to do in a few moments. We guarantee accuracy, even when it comes to tricky things like hair and shapes with weird edges. With the fastest turnaround time in the business and competitive prices, give us a shot! We're the best photo editing service using Pen Tool Photoshop on the internet, guaranteed.