Best Neck Joint / Ghost Mannequin Services is an editing procedure in Photoshop through which expert image editors edit clothing photos. The dummy, model, or mannequin is removed in such a process, and the cloth images are given a natural and creative 3D look. Professional photographers and business owners with online stores, especially the garment industry, need the service most. The clothes look even more realistic and detailed when the pictures are taken using mannequins.
But since a doll is wearing the dress, it hides some of the necessary parts of the apparel, like the parts of neck and chest, hips, and so on. So here is when the neck joint/ghost mannequin helps you remove the whole dummy yet keeps the attire's exact shape and highlights each of the parts of a dress.
Colour Experts BD offers major Photoshop services, including high-quality neck joints or ghost mannequin services, while promising you to provide flawless 3D clothing images at a more affordable price range.
Everything About Neck Joint / Ghost Mannequin Services
Usually, photographers take images of clothing with mannequins because the dummy helps stabilize the inner parts of the apparel and make it look clear. So the next thing they do is capture the inner parts of the duds to see the parts inside the dress by eliminating the mannequin later. Next is the procedure of neck joint / ghost mannequin services.
Generally, experienced image editors remove the dummy, mannequin, or human pictured with clothes on; then, they composite the front and back parts for giving the attire a hollow appearance. Again, the joint neck service plays the role of creating a remove. Both the methods are almost the same and used to bring enough attractiveness to the image to make them eye-catchy.
In simple terms, the neck joint fabricates crawl spaces in a disappeared figure. The next function is editing background. Using a clipping path, the coth editors remove the background and join the cloth's front and inner parts. Unfortunately, consistently the photographers fail to capture perfectly focused inner parts. To fix such fuzzy-looking photos, cloth editors use contrast, brightness, color correction, sharpness options with Photoshop.
Your website gets more traffic when the clothing you are selling has the appropriate vision. Our well-skilled team with years of experience can provide you with the ultimate perfection in neck joint / ghost mannequin services. Our motto is to serve the best and hence help your products look among the bests.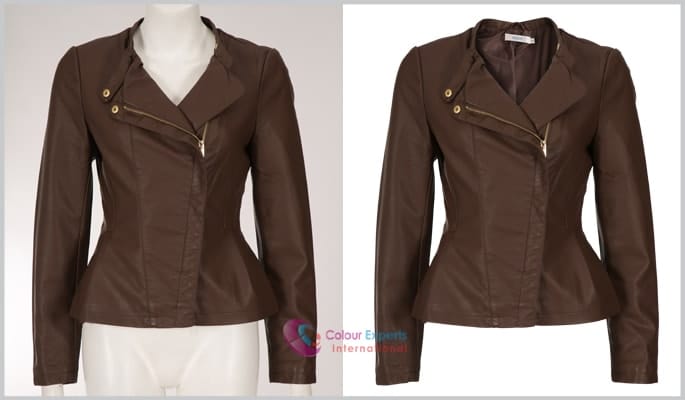 The Famous Categories of Neck Joint / Mannequin Services
Colour Experts BD is always ready to be at your service with its experienced and skilled cloth photo editors to enhance the appeal of your items. You can contact us for working for not only the neck area or for the total dummy, remove or join anything to eliminate imperfections from the apparel images. Remember that customers always imagine themselves wearing the piece of cloth they are interested in. Therefore, you must post the cloth photos only when they look natural.
So, taking the service of a ghost mannequin or neck joint is a must if you want to bring quality in those pictures. Trust us since we assure our consumers superior quality work before submitting. Currently, there are three major kinds of neck joints famous for the eCommerce platforms, and we can provide any of the services.
Neck Joint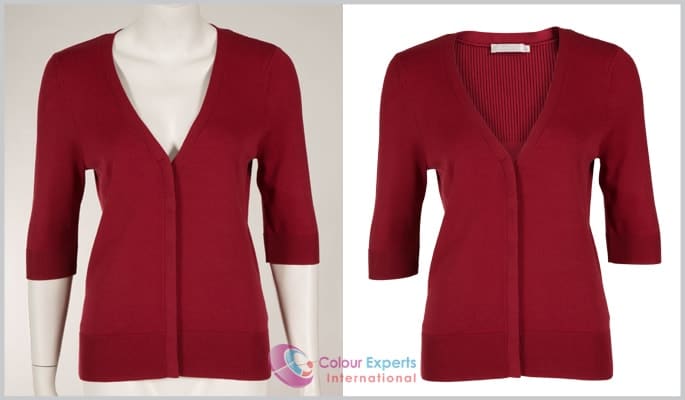 At first, our professional cloth photo editors remove the dummy body from a dud. Then they generate a space at the area of the neck. Finally, to create the full shape of the cloth in the image, editors correct the space by adding the front neck area with the back area.
This way, our cloth editors edit the cloth image and make a natural effect of ghost mannequins for shorts, jackets, shirts, T-shirts, and more.
Our edited images always look natural and no one can understand that it is created in Photoshop.
Hem Joint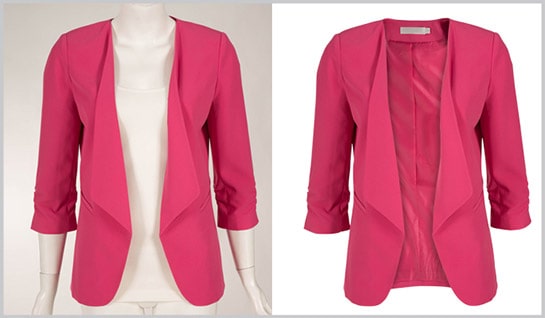 Nowadays, the trendy tops have a different appearance where we can see the rear of the top's part is prolonged than the frontage. We outstandingly generate Photoshop effects to add the ground part in clothing images. Our service will ensure your dress photos will have a natural look.
Try our team and get perfect ghost mannequin services to enhance the product images and increase traffic engagement to your website.
We are experts in any Photoshop Services whether it is the neck joint, hem joint, or any. Please try us.
Sleeves Joint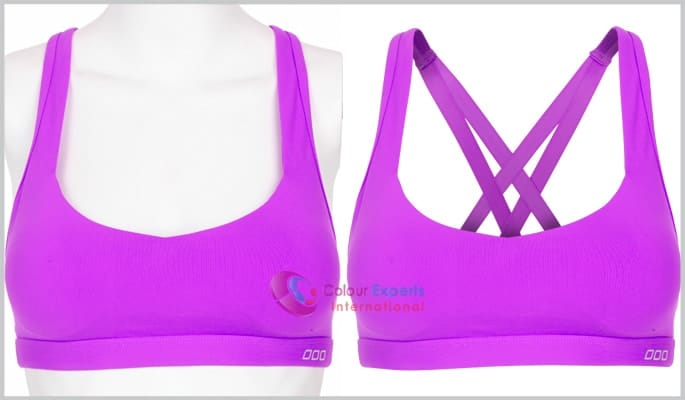 This process allows editing and removing the doll from the sleeve's vacant region to create the ghost effect. Jackets, shirts, T-shirts sleeves need vacant areas to generate 3D shapes.
Therefore, we use Adobe Photoshop to eliminate the doll and fill the void parts by adding sleeves.
The composition provides the clothing image a realistic view. It will present the real beauty of the products to customers and increase sales.
Why is Neck Joint / Ghost Mannequin Services Essential For eCommerce Business
Garment manufacturing, especially eCommerce webshops, needs neck joint / ghost mannequin services since they display and sell their products online. Your displayed products play a vital role in catching the attention of clients. Hence, you must make sure that all your product images look appropriate and attractive.
Of course, to offer a wide range of varieties of dresses to your customers, you need to take this service. Only then can you have well-optimized images for presenting on your webshop. Many online stores rely on dummies or models to show the attires they are willing to sell because it helps the consumer properly understand how they will look wearing the same dress.
But dummies are not pleasant to look at. Hence these must evade before you present them in your e-commerce store. Following are the benefits we get from the neck joint / ghost mannequin services.
Useful to produce helo clothes.
Enhances the beauty of attires to be displayed
It offers the desired 3D hollow appearance of the dress by fixing the rear and front.
It increases the attractiveness of the clothing and helps get the appeal of buyers.
Raise the selling opportunity of your products rapidly.
Promotes pixel and color.
Balances brightness of the image.
It regulates the quality and gives glam to the lovely parts of the dress.
Manifest product images in exact and fit shapes without models or dummies.
Why Should You Choose Colour Experts?
An online business grows fine with appealing products to show, but its display products have gone through various Photoshop services. So, it would help if you were cautious about which Photoshop service provider you want to rely on.
If you prefer us, we can serve you with numerous varieties of Photoshop services. We have all the essential services you need for perfect image manipulation, from clipping paths to ghost mannequins, background removal to touch up photos, and photo masking to image editing.
We always provide promising results within the given time. Plus, our price list for each Photoshop service is affordable enough for any company to deal with. We are always aware of our excellent reputation, and through our outstanding performance, we can stand for your expectations.
Is Relying on Colour Experts a Good Choice?
Since we have held our position for years on this platform, serving over 100 clients and their projects, we believe depending on Colour Experts is a good choice. We still hold many of our clients who have trusted us for a long time, keeping their trust unbreakable. Unlike the local shops you are looking for, searching "Photoshop neck joint / ghost mannequin services near me", we ensure that you recommend us to others after taking our services.
We even take sudden orders with urgencies and deliver them quick enough as per the deadline. When we offer superior quality services while costing you an affordable price, relying on Colour Experts is the best thing you can do to benefit yourself.
How Good is The Service of Colour Experts BD?
Colour experts have been trustworthy partners for years to many companies. You are guaranteed to enjoy the high-quality service with us. Our experience of working on a high number of projects is what made everyone believe in us. Colour Experts are still proudly working on keeping a record of zero negative reviews.
We are offering all types of Photoshop services. It's outstanding and rare to find such Photoshop service providers. We always use the latest Photoshop version and ensure unique, amazing output. It's wise to check our gallery because there you can check our quality works. Convince yourself to take our service once to help grow your e-commerce company.
Conclusion
Neck joint / Ghost mannequin services are needed by eCommerce webshop holders, fashion photographers, and fashion magazines. Because an image never looks splendid until it is finely edited. The mannequin looks unattractive when it's in a photo. Hence image editors remove the dummy body and create a 3D vacant figure.
It will let the buyers imagine themselves in the apparel and grow more interest in your products. So take a chance with Colour Experts BD in Photoshop services and see for yourself how brilliantly we handle the job and deliver you after.