A white background's significance is enormous, especially for promoting products. Every day different entrepreneurs start new businesses. To boost their online webshop, they follow a professional way of promoting their items. The only professional way of advertising products online is by uploading product images on white backgrounds.
Because a white background does two things to an image, one is highlighting the object, and the second is keeping the viewer's focus over it. But the question is, how will you add white backgrounds and some extra necessary edits to many photos?
It's pretty impossible, we know. Because handling your business and doing photo editing is not possible at a time. Hence, it would be best to take white background service from us. We provide high-grade Photoshop services, including making white backgrounds.
Try Colour Experts services and see how we solve all your photo-related problems in no time.
Make Background White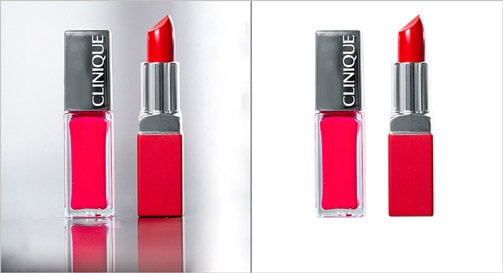 To Make Background White, you can add a white background in an image and make the subject look more precise. It emphasizes the subject of a picture and clears every object's detail to its viewer. But still, it keeps the realism of that image.
It's not an easy task for a person who has no clue how to make the background white. First, one must learn to use Adobe Photoshop properly and then practice for an extended period. It's pretty challenging, and you need to spend a lot of your time plus energy.
But you have another best option, take our white background-making service. We are capable of working on thousands of pictures. We can attach white frameworks to any image you demand, and we won't take long either. Taking our Photoshop services will save time and money since we deliver the final outputs sooner while reasonable.
Why to Make Background White (Importance & Usages)
The fact is many don't have a right clue on the importance of white background, its usages, and statics. You may think it's not essential to know about these. But it gets better when you see the purpose, utilization, and interpretation.
After gaining the proper knowledge regarding the facts mentioned below, you will understand making appropriate white backgrounds. First, however, let's know further from the following.
Importance
The importance of having a white background is many. First, a white background can bring standards to your pictures. It puts a clean impression on others. Plus, it highlights the person or object. For example, if you take photos in an environment where other things like trees, furniture, etc., you will no longer be the only thing to focus on.
Because people do not only look at one thing, they see everything shown to them. This causes distraction. But with a background, white people will have nothing else to look at but you. White color backgrounds are most essential when it comes to online business. You will see all high-class online shops posting their product photos containing white frames.
You can check Amazon, the number one online shopping platform; you will see all the photos with a white background. Because it helps the consumers have a more detailed look at the items, you must add white backgrounds for high-grade product image editing like adding shadows and mirror effects. Without a white color background, an image looks ordinary.
Usages
White backdrops are so helpful and used primarily for business purposes. For example, product catalogs and online shopping websites like Amazon require seamless white backdrops for promoting products. But taking photographs on a white background is a bad idea because the white color never comes out perfect.
For this reason, you should look for an alternative way to add white backdrops using photo editing apps. You can do two things to gain that, either you can take Photoshop service or use a good grade background editor. The other uses of white background are for making stock photos compositing headshots.
A white background helps us in many things. It opens a new level of further editing. In the present generation, the product photography is becoming more and more popular since the number of recent online shops has increased. However, product photography has no value if the background is not changed to white. 
After the original backdrop is cut off, the next level of creativity starts with a white backdrop. It can create clean and portrait-looking images. It gives any picture a high-key professional appearance. Even though you add a white background, the image will look natural.
For higher-level product photography, you need a white background first. It will allow you to choose things independently and give the image a new view.
Our Ways to Make Background White in Photoshop
Adobe Photoshop is magical software for background editors. Our editors edit the background and make the image background white through various Photoshop editing tools.
The selection tool works best to edit and make the white background look realistic. It will have fewer errors, and by following some simple steps, you can ultimately make an image background white.
Make White Background Using Pen Tool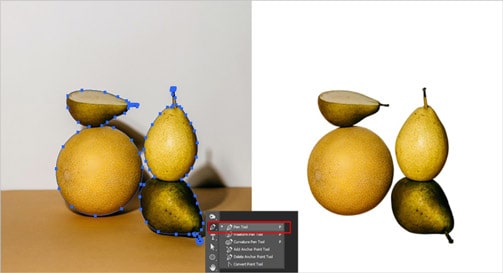 Creating a white backdrop using a pen tool is popular because it's pixel-perfect. The process finishes in three effortless steps. The first step is to select the pen tool and draw a clipping path. For drawing the clipping path, you must click upon the edges of the image subject.
A window will pop up there named "Load Path as Selection." You have to hit that to select the subject and press the delete button to remove the background. Now that you have the subject only with no backdrop, it's time to add the white background. Just add a new layer and fill that with white color.
Make Background White Using background Eraser Tool.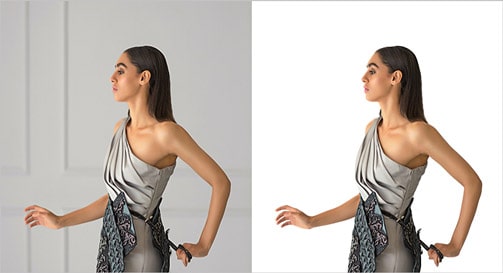 We use a background eraser tool to make background white of soft and fuzzy-edged images. It is known as image masking as well. When the pen tool fails to select the smooth edges of the subject, we use this for quality work and customers' satisfaction.
This process is better for creating a white backdrop of images with hair, far, transparency. Background Eraser Tool is used to get to the finer details and pixel-perfect selection for background removal and the pure white Bg. You can keep faith in us for any kind of complex background editing.
Make Background White Using Magic Wand Tool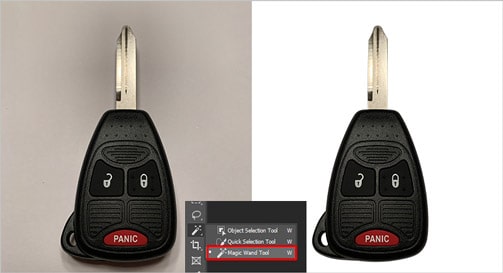 We are talking about the easiest way of adding a white background. Yes, the magic wand tool casts magic on your photo and quickly removes the unnecessary bg. Keep holding the shift key of your computer down to press on the magic wand tool. Add on a selection. When your photo background is selected correctly, type on the window Backspace or Delete.
The previous bg has been removed, and now from the "Layer" option, you can add an entirely new layer to paint that white and create a white framework. Try us for any background editing work.
Make Background White Using Lasso Tool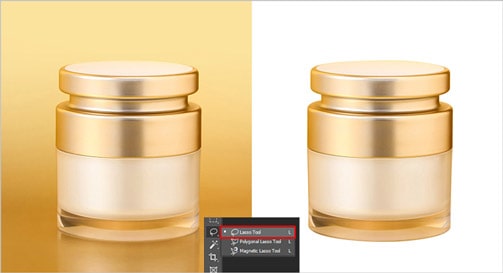 Lasso Tool has been popular among expert image editors since it does background removal incredibly. The method to use is easy as a piece of cake. First, you need to select it. Right after selecting, you will find a Lasso marquee surrounding the object. Select that and eliminate the bg by pressing "Inverse" from the menu option.
The Lasso marquee will surround the background. It means the whole background is selected except the subject. To cut the background off, press on Delete. Lastly, attach another layer and paint it white. This way, you'll get your accurate white bg.
Make White Background Using Eraser Tool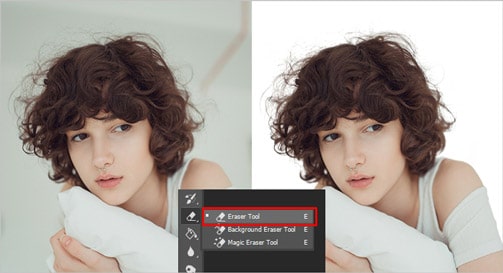 Here's another Photoshop tool you can use to get a white bg. The method is pretty similar to all the other tools using methods. So, at first, you need to select the tool. Then, there will be a bar on the screen to find the "mode setting" option. Secondly, set the required size of the pencil and brush.
Start brushing, and you will see the background is removed wherever the brush goes. This way, you can eliminate the total backdrop. Lastly, add a layer under the image subject and paint it whole with white color using a fill tool.
Make White Background Through Levels Adjustments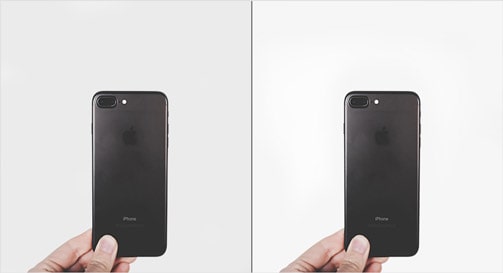 In Photoshop, you can make any background white by adjusting the color levels. It's a minor procedure that includes several steps to follow. The expected output will come after desaturating and then adjusting the image.
We have explained the method ahead for you to learn it quickly. If you know how to make white background by level adjustments, you can add white color frameworks to a few pictures yourself since non-expert need more time to edit. But, we are the best to handle this type of work. Our dedication to work must help you.
When to Make Background White
A white bg service is not required for everyone. You must take the service only when you have valid reasons for it. Below we have mentioned why or when you need a white background.
● To remove wrong color backgrounds.
● To make the objects in images look more focused.
● To prepare different images to use for commercial purposes.
When Not to Make Background White
A white background is necessary for some specified pictures. Sometimes your photos need other kinds of edits other than adding white backgrounds.
Colour Experts want to provide you with exact information, and so below we mentioned when you don't need a white backdrop and the service.
● When the original background appears to be impressive
● When the background includes nothing that creates a distraction
● When the image objects are perfectly matched with the background
● If the pictures are not for product promotion
Who Should Choose Our White Background Service?
Every service has a different purpose and depends upon the needs. People choose the services. White background service is also not useful for people of every sector. The kinds of clients who require our white backdrop service are:
Online Webshop Owners
Online shop holders need the white background service the most. Because white backgrounds help their photos get more views since it adds up the charm to images.
Product Photographers
If you are a photographer specializing in taking professional product pictures, this service will help you.
E-commerce Site Holders
E-commerce is valueless without white background service. Online selling depends on how impressive a product looks. Products can catch consumers' attention when they look high-grade in the picture.
Adding white backdrops will make them appear as premium quality items. Because all the top industries
use white backdrops. So, any small or big e-commerce site holder must take this service to boost their business growth.
Sometimes we don't like the original bg in our photos. However, we look great except for the environment. You can add a white backdrop and make the picture look nice and clear in such a case.
Having a professional would be better and so in such a case you should take this service of ours.
Why Choose Our White Background Service
You will find many Photoshop service providers online, and we are one of them. So, we understand that you might have the question, "why to choose our white background service?" We have mentioned the reasonable grounds below, which we believe will make you trust in our abilities.
● We have professional image editors who have been making backgrounds white with perfection over the years
● We use the latest Photoshop software
● We offer cost-effective services
● We deliver the outputs right on time
● We never compromise with the quality
Conclusion
The Colour Experts team has been professionally handling numerous projects for years. We own all the experienced editors. Our skillful team never fails to provide the clients with the best white background service.
We understand your needs and value your perceptions. So don't hesitate to ask us further by contacting us. Our team is always devoted to helping you with any information you need.